So let me start off by saying that this should more aptly be named, "Top 10 Podcasts Every Geek Like me Should Be listening To" or "My First Experiment with The List.ly Plugin for WordPress". This was a perfect way to combine 2 topics I enjoy into one ADD riddled post which in my mind feels like one anyway. There's nothing particularly geek heavy with the podcasts listed here. They're just my personal favorite podcasts and I just happen to be a geek.
In an effort to diversify my visitors and hopefully get more eyeballs on some of my deeper posts I decided to try my hand out on List.ly the popular list meme website. People like lists. They're easily relate-able, more viral, visually easier to digest and a great source of shareable content.
My Ultra Viral List.ly Podcast List
I wanted to create a viral piece to be shared all over the social stratosphere. This being my first list like this I will be combining killer SEO tips I've picked up over the years to create the best piece of shareable content I can create including:
Hyper specific descriptions.
Attention to keyword details and repetition of said keywords including keyword variations.
Attention to "alt" and "title" tags where possible.
Usage of compelling and relevant imagery.

Top 10 Podcasts Every Geek Should Be listening To
So let me start off by saying that this should more aptly be named, "Top 10 Podcasts Every Geek Like me Should Be listening To" or "My First Experiment with The List.ly Plugin for Wordpress". This was a perfect way to combine 2 topics I enjoy into one ADD riddled post which in my mind feels like one anyway.
1
The Adam Carolla Show
The Adam Carolla Show has been pretty much Adam's brand of humor since his Loveline days in the late 90's. In 2006 Carolla began his show on KLSX that ran until 2009 when the legendary rock station cancelled his show due to format change. Anyone who followed the terrestrial radio debacle when Howard Stern moved to Sirius in 2006 now Sirius XM is fairly familiar with the beginning of the podcast revolution. In 2009 when his radio show was cancelled Carolla took a brief hiatus to build Carolla One Studios where he hosts a number of successful podcasts that fuels his "Pirate Ship" where he continues to spout off his brand of irreverent humor and extending his middle finger to "The Man".
2
Doug Loves Movies
Doug Loves Movies is one of my top favorited movie related podcasts. It comes out some times more than 3 times a week depending on Doug's stand up comedy schedule. Guests include, Pete Holmes, Sam Levine a.k.a. Lil Wolverine, Mark Wahlburg, Sarah Silverman, Big Jay Okerson, TJ Miller and an ever growing list of great comedians and actors. The podcast is comprised of comedy and games including crowd favorites such as Last man Stanton and the Leonard Maltin game where contestants try to name movies Leonard Maltin has critiqued with very unhelpful review clues accompanied by as few number of cast members as the guest bids.
3
The Film Vault
The Film Vault is a great movie podcast hosted by Anderson Cowan, Bryan Bishop and producer Logan Moy. Each week the duo gets together to discuss top 5 movies according to a pre-determined theme. Shows include subjects such as top 5 air plane scenes, top 5 movies from up and coming directors, top 5 instant streams and on and on. Anderson and Bryan review movies usually streaming on Netflix; a.k.a. "Fuckflix" by Anderson, Amazon Prime and Vimeo. If I'm ever looking for a new movie to watch or looking for feedback on a particular flick I'll reference the old Film Vault before I do so.
4
The After Disaster
I love the After Disaster because it's like hanging out with a couple of your good friends, which is pretty much what it is. The 3 disasterers are friends that share a love of many like topics including skateboarding, music, movies, dark humor and local culture. I love to tune into this one every Friday. Again, like I said it's like hanging out with a small group of close friends and having beers.
5
Classic Loveline
This podcast is from the old school radio show from the 90's now turned podcast. It's skilfully maintained and cultivated by the first son of Loveline Super Fan Giovanni.
6
WTF
You either love Marc Maron or you don't. I happen to be of the former persuasion. Mark talks candidly about everything spreading his brand of politically charged, cat loving, angst ridden stink over any subject. From drug addiction to music to comedy shows to sex there's no subject that is taboo. Recently Marc interviewed President Barack Obama from his garage in west Los Angeles where he records WTF.
7
The Dana Gould Hour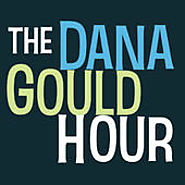 Former Simpson's writer, comedian and actor Dana Gould's podcast is a must listen to podcast for geeks and nerds alike. Dana interviews actors and comedians on a monthly basis about the topic du jour. He's a huge fan of Planet of the Apes, Ed Wood and most anything campy Sci Fi. The podcast is like listening to an audio version of Mystery Science Theater 3000 with Dana's friends and fellow comedians taking the place of Tom Servo and Crow.
8
We're Alive
We're Alive is the Zombie Podcast recorded like an old school radio show complete with foley sound effects. Each chapter is split into 15-20 minute mini sagas and is relentlessly mastered by Wayland Productions and company. We're Alive is the greatest zombie saga you've ever heard.
9
Jay and Silent Bob Get Old
Jay and Silent Bob are back together for this intervention podcast originally created to keep Jason Mewes off drugs. Smith and Mewes talk about sex, drugs and cock. Seriously, but not necesarrily in that order. The Enigmatic Duo gives good pod that not even Liam Nieson can shake a dick at.
10
Hollywood Babylon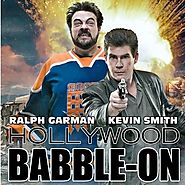 Director/ Podcaster Kevin Smith and KROQ Phenom Ralph Garmin put out Hollywood Babylon a celebrity news and gossip podcast when their schedules allow. They talk about whatever happens to be in the news at the time and on a weekly basis keep you up to date with what's happening with popular celebrity fucktards such as Fuck Tape star Kim Kardashian, Justin Beiber, Miley Cirus and Lindsay Lohan which surprisingly...or not make the headlines on what seems to be a daily basis. This podcast is the perfect junk food for the mind.
No visits yet